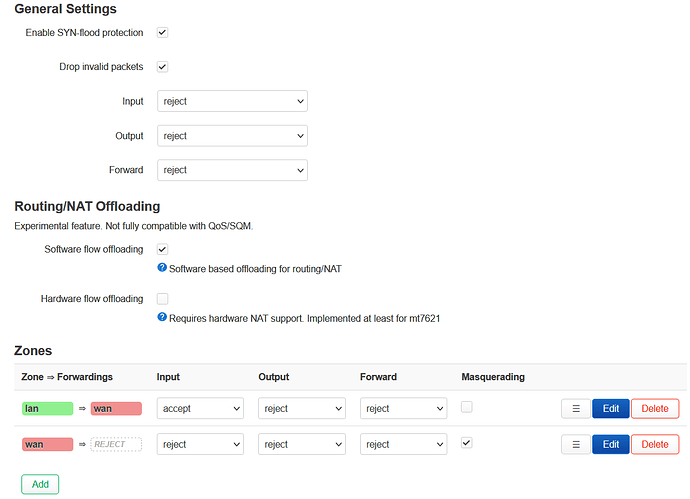 Screenshot: almost everything on "reject".
Adios amigos,
I'm trying to make my firewall work in "allow-only" mode so that it would reject everything except the rules I put into "Traffic Rules" tab on LUCI.
But I have noticed no matter what (input-output-forward) I disable for any zone (General Settings, LAN to WAN, WAN) my LAN stilll has connection to outside (without DNS I believe) without me making any exception rules. Default rules are also deleted.
You can see that I tried disabling almost everything on the screenshot.
So how do I do what I wanna do?