I found pbr quite heavy for my basic needs so went with vpnbypass by the same author.
I am using an openvpn client that does not allow any P2P connections
I am using transmission on another machine on LAN not transmission on the router itself.
vpnbypass works fine to bypass a LAN IP for eg. to use netflix without vpn
I am having trouble just opening up the port for transmission, but then I read a few posts up, it has to be open from WAN to WAN otherwise by default the traffic will go through the VPN client.
I would NOT like to direct all traffic from that IP to WAN, if possible, for example DWService remote desktop tool is blocked by my ISP and I can only connect if using openvpn.
Is what I'm asking even possible.
Thanks.
firewall port forwarding settings

vpnbypass settings - transmission is set to the same port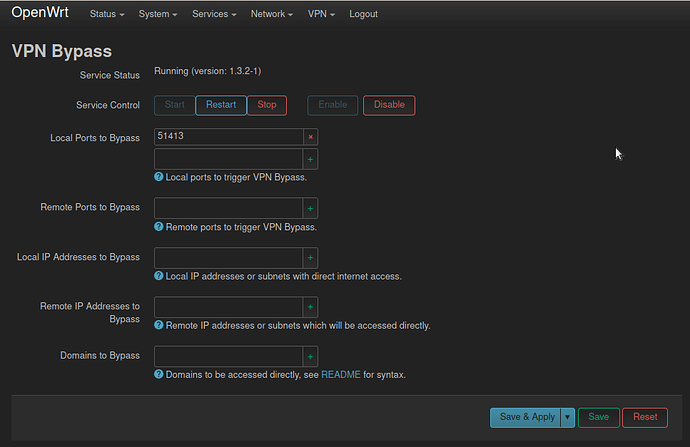 LAN machine that has transmission firewall