Hi,
I have installed the following packages as per this guide (https://openwrt.org/docs/guide-user/services/downloading_and_filesharing/transmission)
transmission-daemon-mbedtls (because there is no package for transmission-daemon only)
transmission-daemon-cli
transmission-web
luci-app-transmission
When I tried to run transmission-cli, I got the following long list of errors.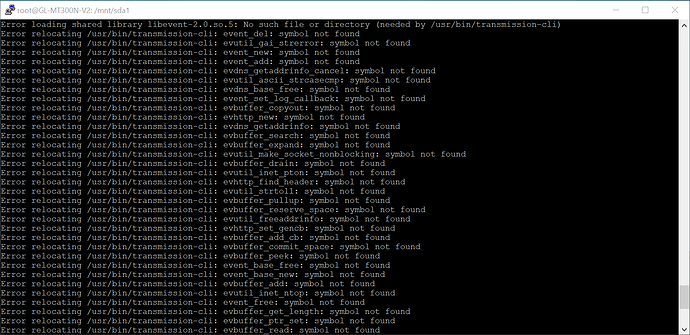 I think some library was missing?
Also, I'm trying to run this on my GL-MT300N-V2 (if this is useful).