Hello, my current Network is an OpenWrt router acting as a SoftEther server + Asterisk aside for phone calls ( no transcoding )
what happens is during the first 3-4 minutes of a call, everything is amazing. CPU usage is ~ 0.00. THEN it starts spiking, goes down then spikes again till it reaches 2+ usage. i need to track what causes that usage. top doesn't show anything useful for me because the cpu usage per process is almost consistent YET it jumps.
i'm running Extroot + SWAP to an SDcard.
that's during the beginning of a call :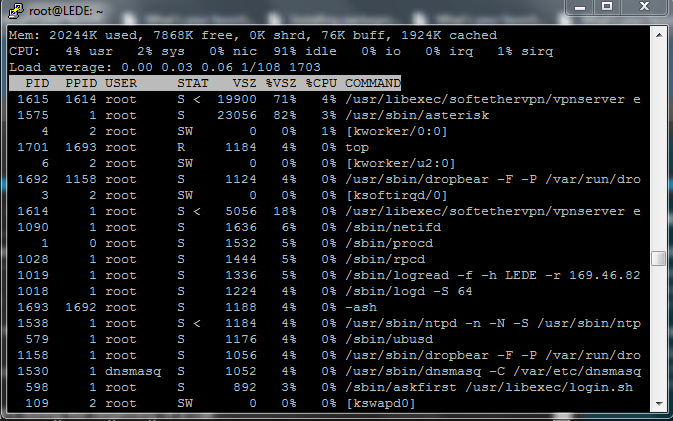 that's when it started spiking :

is there any "tool" or command that i can use to pinpoint where the problem is ? any ideas ? thank you so much in advance !
EDIT : it spiked literally the next "top" refresh :