Hello all,
I modified my explanations since yesterday
I am quite new to openwrt.
I flashed my RE450 and it starts well.
The goal is to create a second Wifi network (private_wifi on the image), MY_WIFI already exists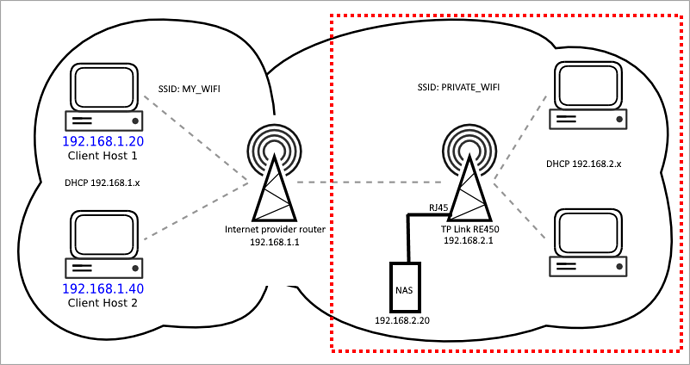 I can activate on RE450 the 5Ghz access point, the ssid shows and I can connect with the PC, but as soon as I connect the RE450 to the main router 5GHz My_Wifi, the SSID PRIVATE_WIFI disapears.
Does someone have an idea of what I did wrong?
I tried to create interfaces and activate them inspiring me from that page, but I am really getting lost