Greetings All,
i am trying to add an USB port to my Archer C6 v3 which is powered by MediaTek7621DAT CPU, it's datasheet shows that is supports both UB3.0 and 2.0 protocol. When I opened the Router I found it has a unpopulated USB connector space in the PCB. Infect a large part of the board is unpopulated. Ref: https://openwrt.org/toh/tp-link/archer_c6_v3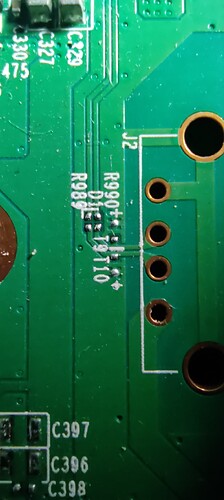 I know R989 and R990 designators are space for resistors
D1 probably means Data Line
But i could not figure out what those T9 and T10 means but hey connects to ground.
There is another problem the VCC of the USB pin has no power.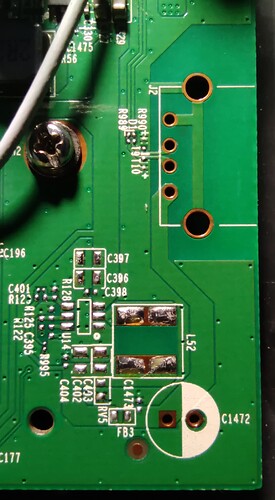 Some article says the VCC must be connected to the board even if we give it external power so i have to stop.
Then i found out the Archer c6U has same processor and a USB 2.0 port at the exact same area.

so i desperately searched for a picture of its motherboard. but i could not find any. So i am stuck again.
I am sorry if i have broken any rules i am unaware of by posting this please guide me though.
EDIT: I found out T9, T10 are TVS diodes for ESD protection. i think ESD401 from Mouser is a suitable TVS diode for those pads.