Hello Everybody,
I've had this router before I moved house and never had it set up, I've managed to get openwrt 19.07 without issue, my problem comes while trying to get it to act as a router, I've seen so many different things and read so many different things that I really don't know what to believe.
From my understanding:
PPPoE
username: bthomehub@btbroadband.com
Pass: null / bt
But I've seen Vdsl mentioned but I cant see this on my 1750?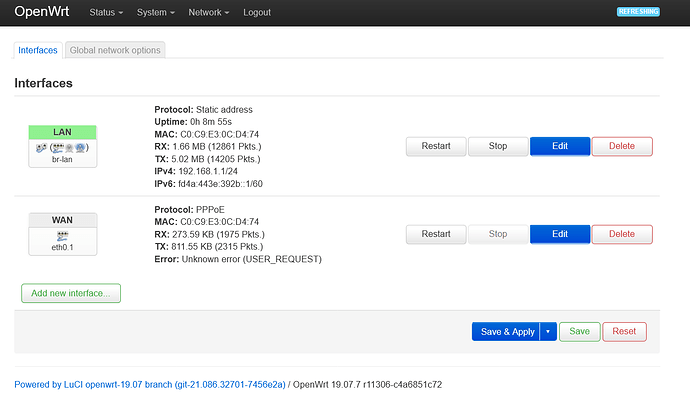 Dont worry about the networks xD, I'm just tryong to get it to connect...
So does this mean I dont have a router and more of a switch?
When setting up the router where would I config the dsl 'dsl'