Hello everyone!
Could someone please help me with setting up VLANs on WRT3200ACM. I'm totally lost.
I can't make even the simplest setup work, even though I've read through the documentation. I also watched the OneMarcFifty's great video on Youtube. AFAIK I'm doing everything right, but it still doesn't work.
So here's my VLAN config for the br-lan device. As you can see it can't get any simpler. I'm sitting at the lan4 port with my laptop while doing this.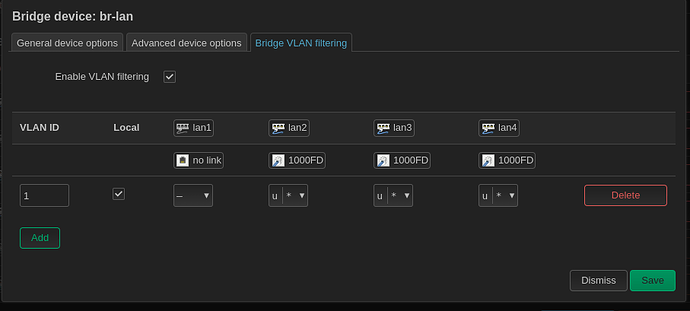 Here's the bridge ports list: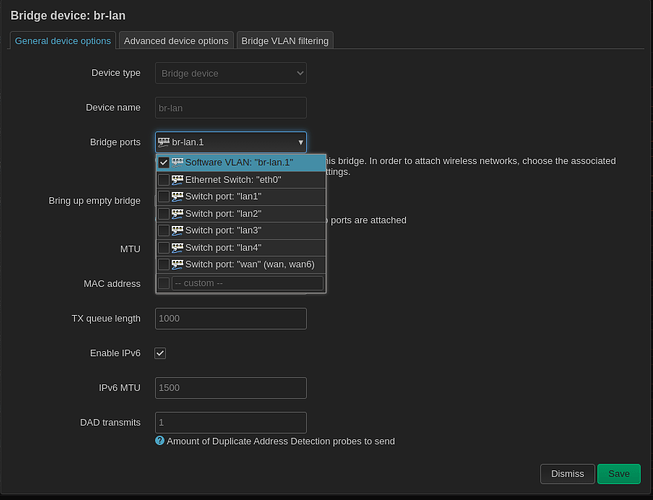 However, when I press save & apply I get kicked out from Luci and have to wait for the automatic rollback to fix the situation.
My goal is to have a couple of VLANs defined for different purposes, but since I wasn't able to make it work, I decided to try with the simplest possible setup first and then work from there.
What is it that I'm missing here?