Hi,
I got hold of this chinese router TP-Link TL WR842N hardware version 4.1. This is a learning project. This board got 1MB flash and 8MB ram. I know it is not good enough for Openwrt.
I want to increase its flash and ram. I got all the materials required for it.
The first target is to get hold of serial debug port which seems to be deactivated.
This baord is similar to TL-WR841ND v9.0/v10.0 as shown here
There is a tip to remove R26 to activate serial debug. But after removing R26 the port is still silent.
The router board and devices attached to are shown in the images.
Sorry! I can post only one image. in one post.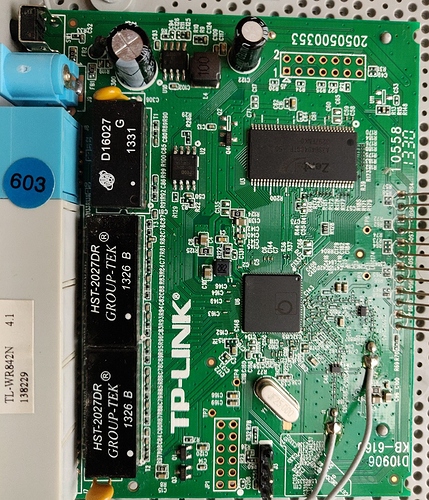 Any help to get debug serial activated will be much appreciated.
Thanks