Hello,
I had a couple of "TL-WR840N<W> V4" to integrate my Home Assistant devices and always saw that they barely passed through 2 walls and already dropped connection with some devices, measuring -94dB and such.
Today I gave my trusty old TL-WR741ND V1 with just one antenna a last go. Same place, same power supply, same channel.
To my surprise it reached all devices AT ONCE and all of them had reasonable signal strength and stopped dropping.
This leads me to believe that the MediaTek driver for OpenWRT is flawed. The 741ND uses Atheros.
---
TL-WR840N V4 (MediaTek - Two antennas) :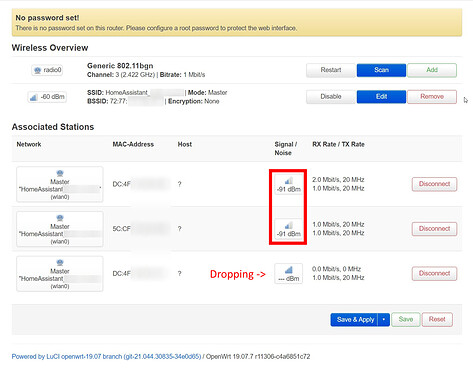 TL-WR741ND V1 (Atheros - One antenna) :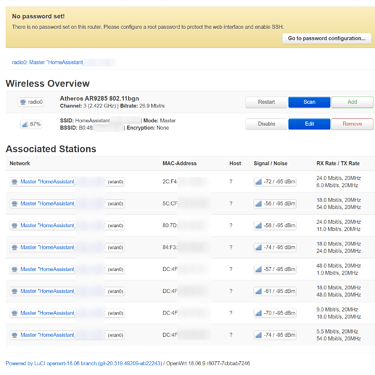 Is there any other driver available for the WR840N V4 or is this the only one?
If it is, I'll consider Atheros from now on.