Hello!
I have this TP-Link TL-MR3020 v. 1.9. To get a serial connection I ran the following command:
screen /dev/USB0 115200,cs8,ixoff,-parenb,-cstopb

and entered a kind of failsafe mode as shown on the picture.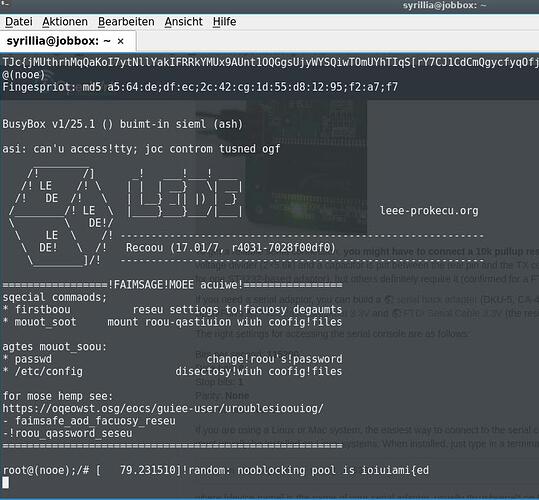 But: As you can see the letters are sometimes changed and typing is not possible. I followed these instructions here.
Anyone any idea?