I noticed that we currently don't have a tag for a buzzer / beeper.
What is the first thing that comes to your mind when you see the encirceled part?
Is this a buzzer or a beeper?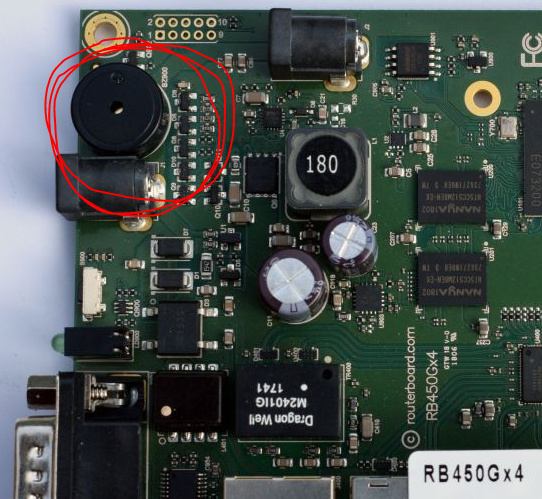 Buzzer
Beeper
something else
Depending on the votes I would then add a tag buzzer or beeper to the devices equipped with such a hardware feature.
Devices in the OpenWrt wiki with buzzer / beeper (any others?):
RB450G
RB450Gx4
RB750Gr3
devolo WiFi pro 1750e