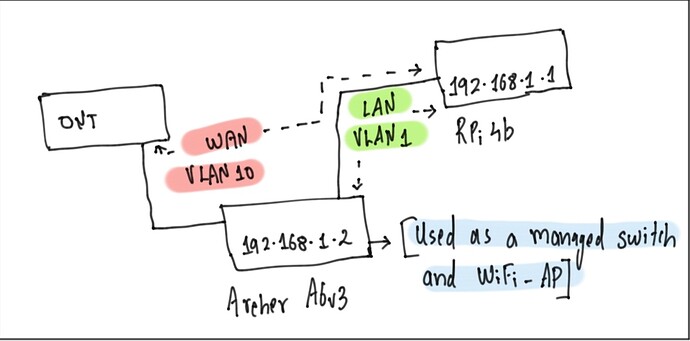 This is my current network topology. I am using the Archer A6v3 as a switch to bridge the connection from my ont to rpi4 over VLAN10.
The Archer A6 then gets a bridged lan back from my rpi4 over VLAN1.
On my rpi4 which dials a PPPoe, whenever I apply sqm I get terrible bufferbloat (without sqm 5 to 20, with sqm 50+), I tried applying the sqm on the pppoe, eth0.10 and @wan interfaces but nothing helped also I used the Cake/Layer cake choices.
Can someone please help me here.