I have a crummy ADSL line here in the UK with horrendous bufferbloat which without SQM makes the internet basically unusable:

With SQM configured with cake, bufferbloat is much better and makes the broadband usable: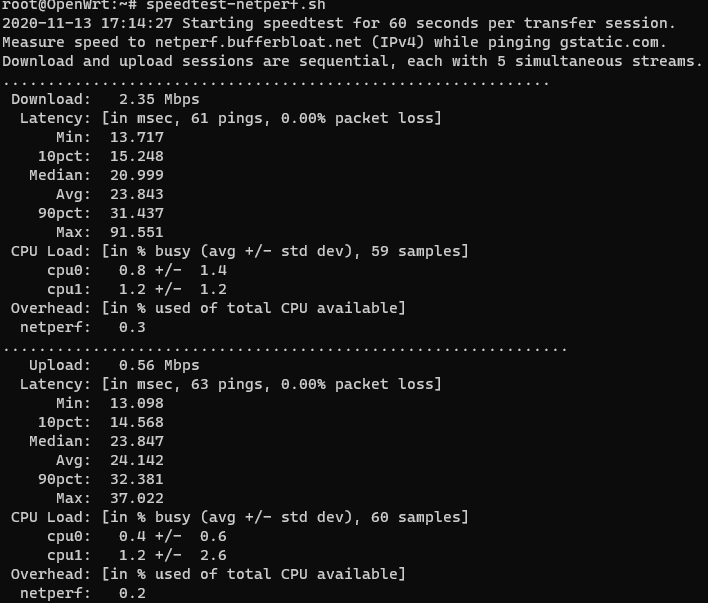 My questions were as follows:
SQM is already doing an amazing job and the average latencies are way down but there is still a spike in latency right at the beginning of the speedtest - is there anything that can be done about this.
My property is going to be upgraded to FTTP finally probably sometime in 2021 but I am looking for a new broadband package as my contract is ending and the price is being increased as a result. Is the bufferbloat on my line likely to be caused by Openreach's infrastructure or isp? I'm trying to understand whether changing isp will be of benefit or not.
Lastly, we make a load of international calls and copper line international phone packages are on the whole pretty expensive. I was thinking to switching to VOIP as FTTP is coming sometime this year anyway. Would VOIP be useable with the above latency or should I avoid until I get FTTP?
Many thanks for anyone who can help with some advice.