I have a firewall zone 'cams' for iot devices like camera's
I have neutered the permissions that zone but still dnsmasq is answering them it seems.
Thu Mar 3 16:46:27 2022 daemon.info dnsmasq[20131]: 7274 192.168.1.210/50946 query[A] pub-cfg.secu100.net from 192.168.1.210
I see many such syslog entries.
For the cams zone I have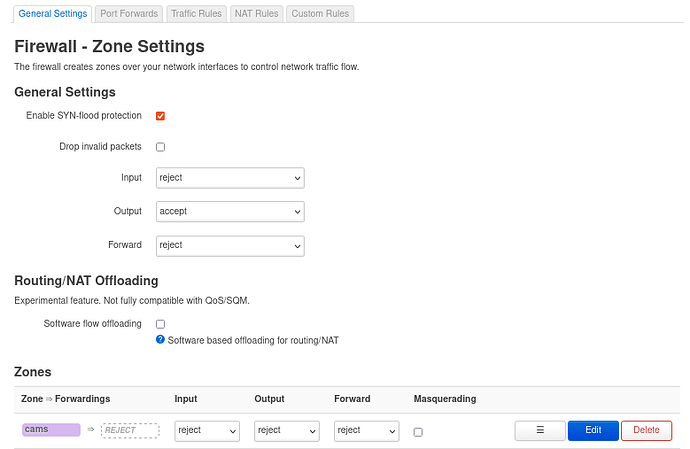 And for firewall rules I have

What should I add to make dnsmasq stop responding to devices in the cams zone?