I've got openvpn running already for quite some time and I've just noticed that the current instance is not showing up in Luci, even if it works fine in all respects. I'm pretty sure it was present, since I did most of my setup through the web interface.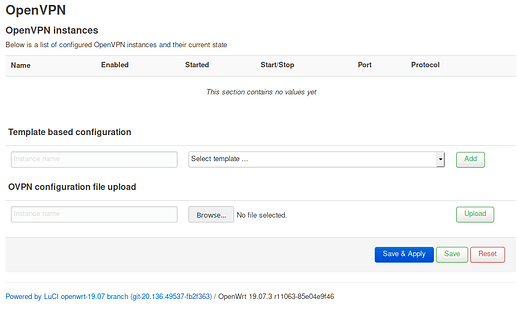 What can I check?
I've already restarted uhttpd while clearing /tmp/luci* and even rebooting did not help.
luci-app-openvpn is of course still present.