My PC has an ipv4 and ipv6 address assigned from OpenWRT router via DHCP. Like this:

I expected to see my IPv4 address and mac in the DHCP client list. But it does not show up there. Only the IPv6 address is shown. Why is that? It's the case in both the status page as well as the DHCP page.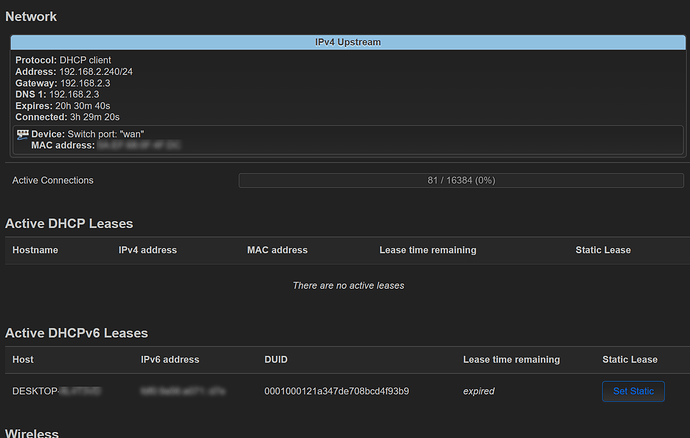 I'm using v21.02.1 OpenWRT.
A lot of people have asked about the ability to disable IPv6, but the answer seems to be you can't. Is that still the case? I have no utility for ipv6.