Silver Peak FW-7551A-SV1 is a six-port Intel Atom based device: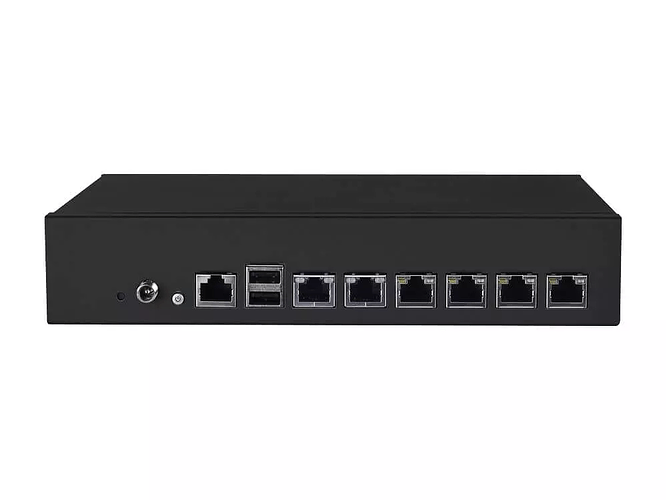 RAM is for some reason ECC. All ports are serviced by Intel i354 NICs, which, it appears, have hardware bypass functionality (the device makes clicking noises when it turns on, which is a telltale sign of relays used in hardware bypasses). The bypasses are probably configurable in BIOS (they usually are).
There are two storage devices, a CF card and a SATA SSD. The SSD is installed in a tray mounted above the motherboard. To access the CF card slot, the tray must be removed, which is not difficult, as there are only three screws holding it in place.
The eagle-eyed among the readers probably noticed the FW-7551A part in the name, and yes, as that part suggests, this is indeed a rebranded Lanner FW-7551A. With some added skullduggery. (I know, I know; I've been using that word a lot lately...)
The skullduggery is double-sided.
One side is, you just can't get into BIOS. I partially defeated that by resetting the jumper located next to the CMOS battery seat. Now I am allowed to press Esc or Del at boot to enter BIOS password, which I, of course, do not know. So in case anybody is in the know, please clue me in... (Incidentally, the console speed for BIOS is set all the way down, at 9600 bps.)
Installing OpenWrt was easy; just put it on a CF card and swap that card in, replacing the stock CF card. But then, the other side of skullduggery kicks in: the device appears to have a hardware watchdog, which restarts it after about 10 minutes of uptime.
At that point, I called it quits. I have no idea how to disarm the watchdog. But again, if anyone is in the know... well, see above.