I'm building OpenWRT from source for my Linkit Smart 7688 board. It turns out quite well, but my command prompt seems not being translated properly.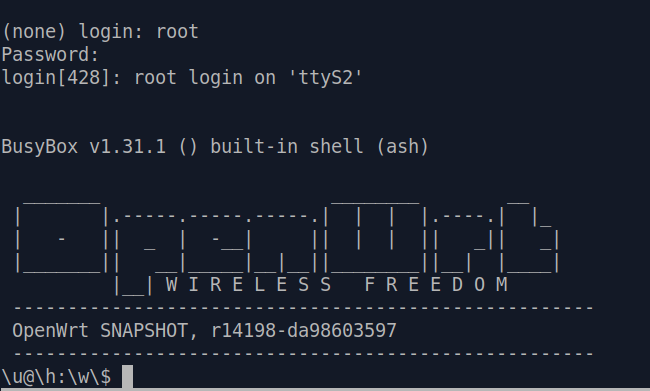 The command prompt is kept as \u@\h:\w\ instead of replacing the them with their respective string. And login prompt failed to get the hostname too. (It's (none) in my case, as shown in the pic above.)
This is my build option for ash :

I've also enabled fgrep applet as it seems that /etc/profile requires it to work properly.
I'm not sure what I'm missing here, any advice is greatly appreciated