Hi everyone!
I'm a bit in a pickle right now.
I'm using OpenWrt 21.02.1 on a TP-Link RE200v1. Software seems to work great, but I just can't figure out how to properly set it up.
Here's what I'm trying to do: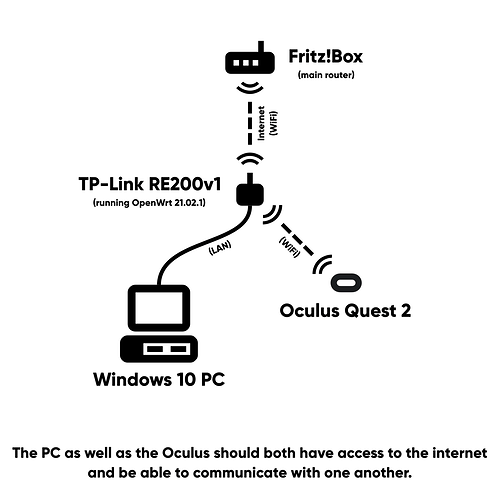 I want to play Steam VR games on my Quest 2 with only a single device inbetween it and the PC and since I can't move my router this is what I came up with.
But I'm already struggling with getting internet access on the OpenWrt device via WiFi. It only works when plugged into the router via Ethernet, even though it is connected via WiFi and the settings are the same.
Is what I want even possible? Any ideas?