Hello,
I am very new to openWrt and have some problems with my project. I have two 8devices Jalapeno routers, I installed the firmware and set up a wifi bridge, like in the following link described: https://openwrt.org/docs/guide-user/network/wifi/relay_configuration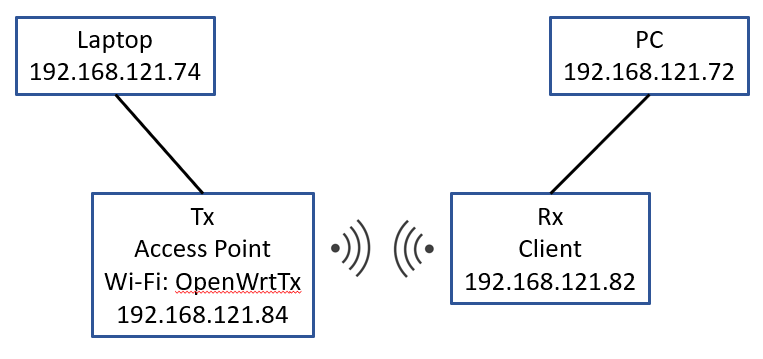 One Jalapeno is connected to a laptop and one is connected to a PC, everything seems to work as I can ping all devices from each other.
I have problems to set up a serial-to-network configuration. I would like to send data via the serial interface from the laptop to the Jalapeno and receive it on the PC also via the serial interface. And also back from the PC to the laptop.
I tried to set up the ser2net and added following line to the /etc/ser2net.config file:
2002:raw:600:dev/ttyMSM0:115200 8DATABITS NONE 1STOPBIT
I can send data via raw session with PuTTY to the Jalapeno and receive it on the laptop via the serial interface. I can't send data from the laptop to the other Jalapeno/PC.
I also tried to use socat, but didn't have any success.
Can some one help me please or point me in the right direction? I am not sure if I need both, ser2net and socat or if one package can do the task.
Thank you!