I'got two used Meraki MR18 and I would like to install OpenWrt on them.
Unfortunately I got blocked already at the UART connection.
I've tried an USB-cable adapter as well as a "real" serial port - sadly with the same result.
After powering on I see just an unreadable scrappy screen instead of clean boot messages.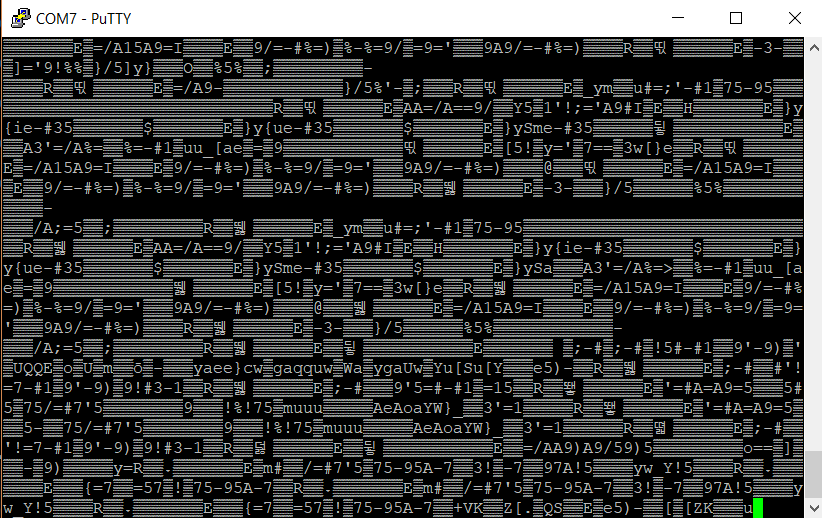 Any idea what I could try?