Ok, I'm hoping some of you can tell me if things are correct with my setup. My ISP in Canada (Bell) has some specific VLAN requirements for it's FibreOp internet/IPTV service:
Internet VLAN 35
IPTV VLAN 34
I have the following hardware setup:
RPI4B 8GB with two USB ethernet adapters.
eth0 = my bell WAN connection
eth1 = managed switch that has a few STB's connected to it with a proper VLAN tagging setup
eth2 = unmanaged switch
I created a single bridge (br0) with all ports included (eth0, eth1, eth2) and setup VLAN filtering on that bridge: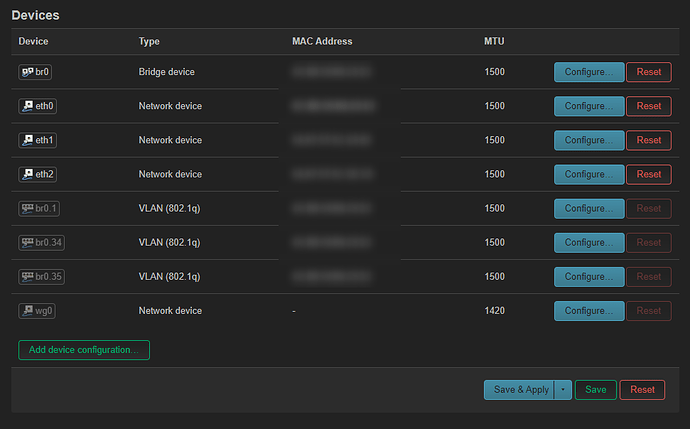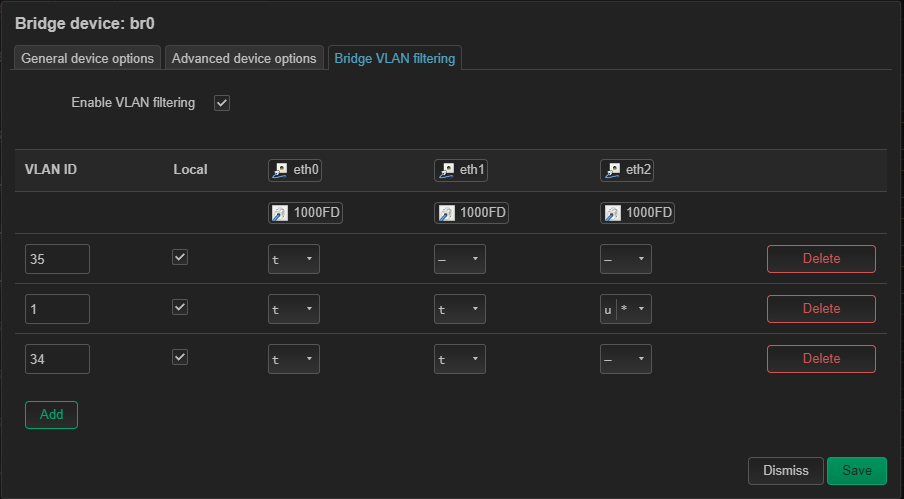 Then I setup my interfaces as seen here (and created a new firewall zone called IPTV)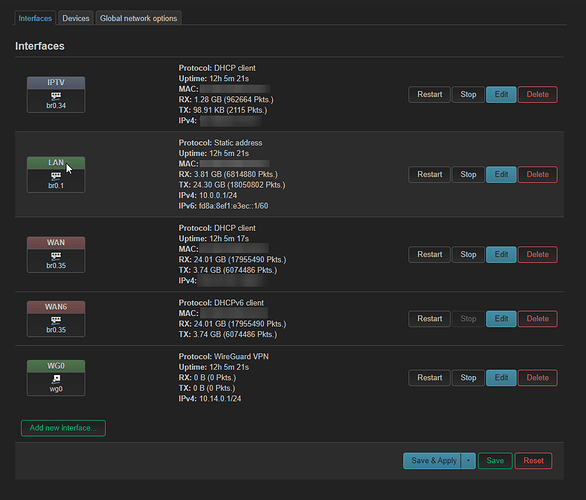 Everything works great. However, on most out of the box setups I've seen with openwrt, there's been two bridges - br-lan and br-wan ... Are there any implications I should be aware of in having just the single bridge that includes both wan and lan ports? Should I have done this setup another way? Is there a benefit to having two bridges that divide the wan and lan ports?
Thanks in advance for your feedback!