I am running into difficulties trying to re-configure the VLAN setup I need to get internet access through my ISP (Bell Aliant) on 21.02. My router is a Linksys WRT3200ACM.
Below is what I had under 19.07: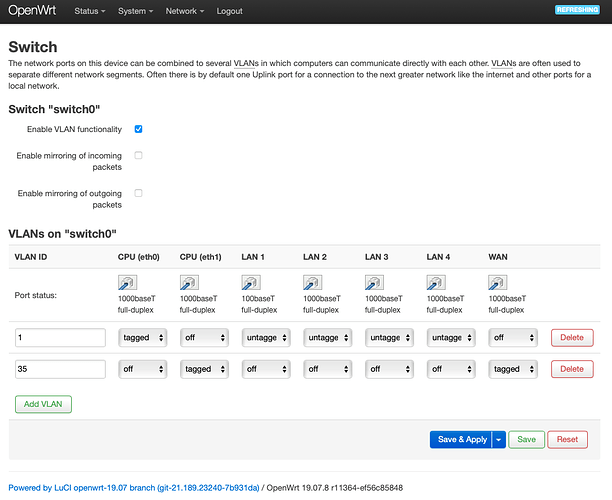 I did read the "DSA Mini-Tutorial" and the "Converting to DSA" docs and I managed to add the WAN to the br-lan interface under 21.02. Each time I create the 2 VLAN on LUCI, connection with the router is lost and either the changes get reverted automatically or I have to reset the router (losing all configs and starting again from scratch).
I suspect I am missing something but I haven't been able to figure it out yet. Any pointers would be greatly appreciated!