Hey @all,
I'm coming from dd-wrt and flashed OpenWrt yesterday.
I am currently setting up my network and am having a problem.
I have a server in my local network that serves a couple of applications based on subdomains.
I setup OpenWrt to use .home as my local domain. My server listens as server.home on a static IP address.
I placed its ip and the server hostname in the Hostnames-tab in luci
In dd-wrt, all my subdomain-requests were forwarded to server.home
With OpenWrt this does not work.
nslookup server.home on my clients gives the correct IP-address
nslookup application.server.home is not resolvable
this is my current configuration: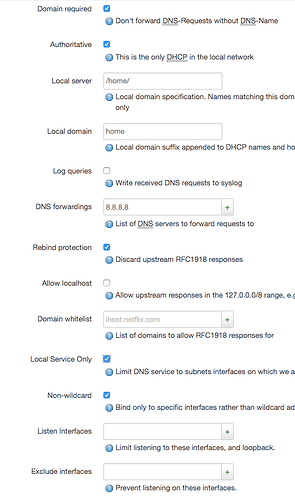 Am I missing something?
Greetings Robin