Hello, the device i use is a GL-X750v2 (c6-e) with openwrt running.
In Germany it worked perfectly, now in Greece it does not. Most Likely the "ROAMING" of the 4G/LTE is causing the no-connection.
To solve this, i need to install "picocom" or(/and?) "uqmi" so I can do this:
AT+QCFG="roamservice",2,1

(https://forum.openwrt.org/t/activate-4g-roaming/126372/4?)
But in order to do this, i need to connect the router to my smartphone-hotspot.
what i did so far is getting this connection, BUT no internet connection (ssh into router, ping 8.8.8.8).
What is the problem, i can show some config here: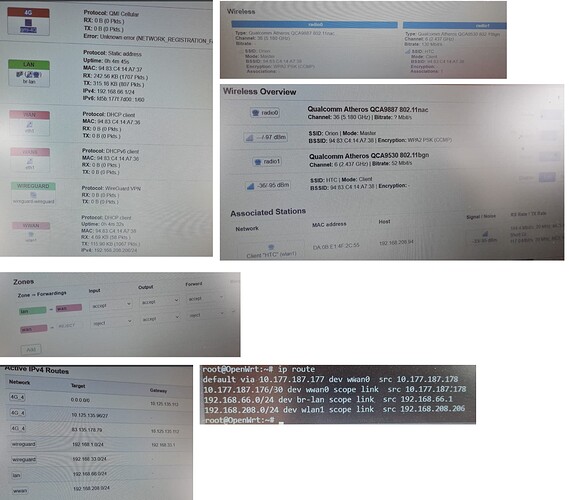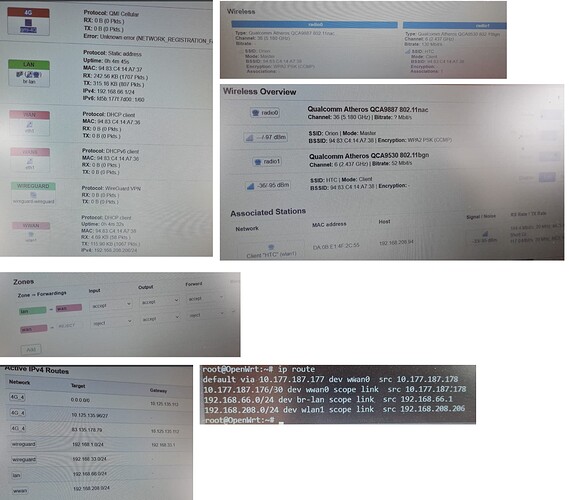 Hope to get some help on this, it's hard to remote fix it by phone
so no time to "try & error"
thanks a lot to all