Hello guys, a new forum member. This is a bit of a long shot, I'd like to explain my situation if I may. I bought a router with openwrt on it some time ago (roughly over 3 ½ years ago). It worked great for what I needed but a guy told me that my version was outdated and I (stupidly) agreed to his steps to update it. Unfortunately his steps I believe killed the router. The router powers on but nothing appears for WiFi to connect to it. I also tried a reset with the button on the back.
I tried contacting the original seller but because I bought it a long time ago they didn't want help. As I said this is a long shot but I've attached some photos of the router motherboard in hopes that there is a possible way of reflashing a newer openwrt firmware.
Model = ZBT-WE2426-C V05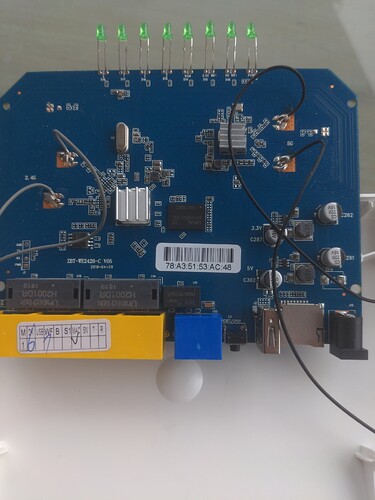 I would greatly appreciate if someone could help. Or to even let me know if it's possible to reflash the device. Thanks alot guys.