Hello,
I've just recently bought Asus RT-AX53U and flashed OpenWrt on it. I was able to do everything I needed like setting up VLANs for guests and IoT devices.
There is one outstanding issue I have troubles with. It happens on both wired connection via Ethernet and Wifi. The latency randomly spikes to values around 1500ms. This complicates online gaming and video calls a lot.
Since it's happening on wired connection as well, I think the issue is with the router. I've tried SQM but that didn't help at all.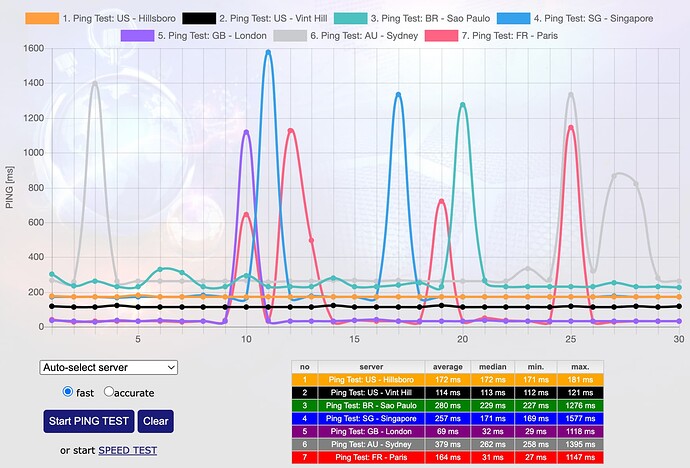 I'm very new to networking so any help would be greatly appreciated. Thank you.
EDIT: I just tried factory reset of OpenWrt, connected as a single host via Ethernet to access Luci and it's happening too. I'm going to revert back to AsusWrt to see if it's happening there too.