Hello dear community members.
I made a big mistake. I bought a brocken R7800, with unresponsive LAN ports and working wifi.
I immediately realized the router has problems. The switch was behaving strangely. Things were a bit better without WAN cable inserted, but now it has escalated rapidly.
Actual condition:
The only working interface right now is the serial console.
I corrupted the firmware
Lan ports are faulty
There are possibly bad blocks in the nand memory.
Can someone tell me what are the commands to launch in the uboot console to flash a firmware through console?
TFTP is not working unfortunately. As the LAN ports are faulty, the router does not respond to my tftp client.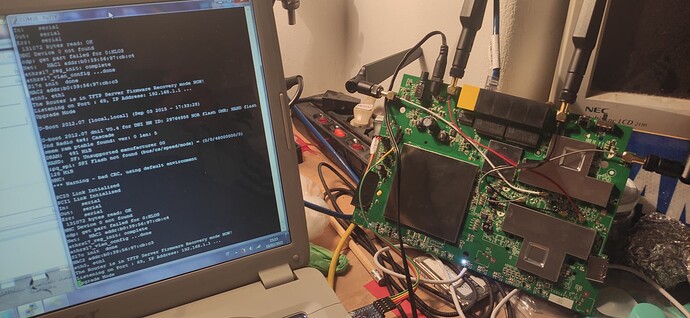 I aknowledge my stupidity, but hope someone in this forum of smart people can lead me to the recovery of this router.
I will cross my fingers, provide info if asked and wait for your suggestions.
Sincerely,
Gabriel