I have a single R7800 as a router. I would like to add an IoT zone but am confused about the switch configuration and how to do it. Right now I have 5 interfaces:
WAN
WAN6
LAN
LXC
Wireguard
I added a 6th for IoT then I went to Network>Switch and added a new line to it. What should the settings be? It will only be for wireless devices.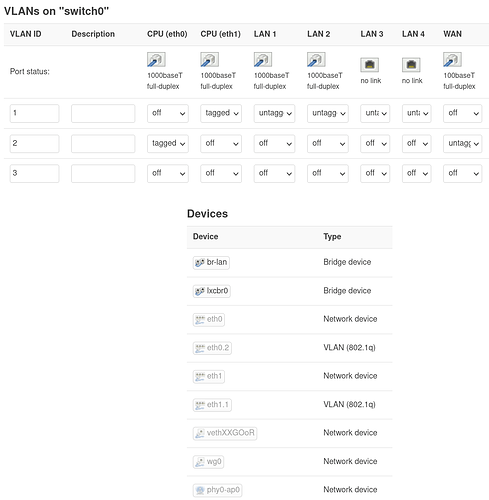 I think now 1 is for my WAN and 2 is for my LAN so 3 should be for IoT I think.
Next question is should I make a new bridge device called br-iot?
Right now, br-lan uses eth1.1 so should I make br-iot use eth1.3 when that is created?