Hi!
I have been hosting some web services on a subdomain on digital ocean that forwarded requests to my home IP address.
This was handled by a Speedport W 724V modem/router and worked pretty well. But since it's a modem specific to my internet service provider I wanted to put a Raspbeery Pi with OpenWRT inbetween so I can take my network setup with me when I move.
Before my setup was as follows:
https://homeserver.domain.com -> ISP modem -> Home Server
Now, what I would like to do is:
https://homeserver.domain.com -> ISP modem -> OpenWRT -> Home Server
I have forwarded basically all ports to OpenWRT apart from some ports needed by the ISP for modem configuration.
And in OpenWRT I have added this to the firewall config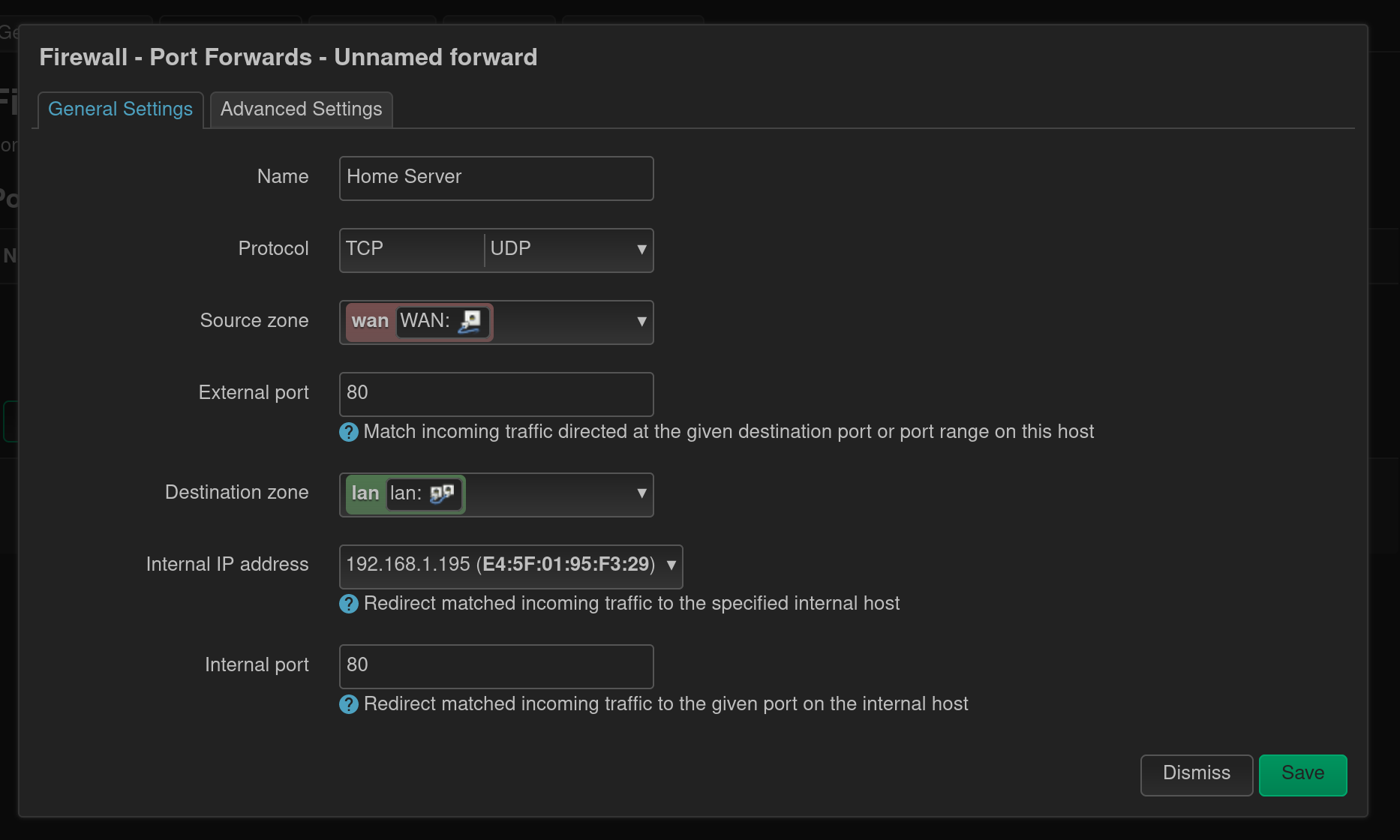 But it doesn't seem to work.
Is there anything else I can do to make it forward the port correctly?
Speedport configs: https://imgur.com/a/0LYMQTP
Thank you!