Hi everyone!
Maybe I'm repeatable and such problem is routine on this forum, but I even don't know how to properly google my issue.
I have xiaomi ax3600 router with latest snapshot build on it. Also I have two ISP's connected to wan and lan1 ports. Second one, connected to lan1 port, provides internet via PPPoE, so I created corresponding interface — it works perfectly.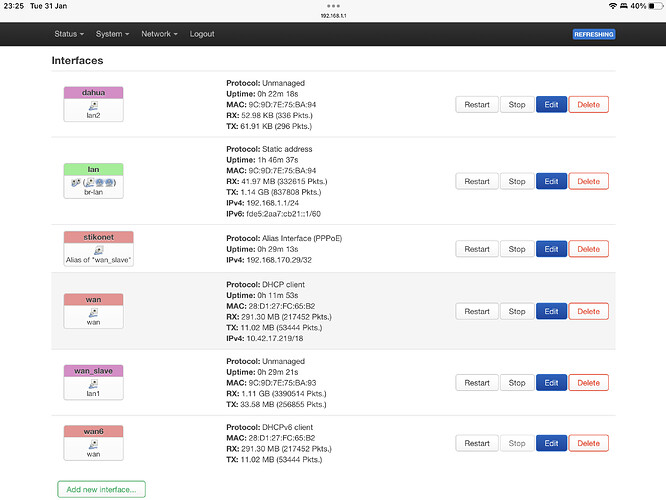 Also this ISP provides home security service, so via same cable I have to connect my indoor monitor (from Dahua manufacturer if it's important). I connected this thing to lan2 port of my router and trying to create bridge between lan1 and lan2 (obviously removed these devices from lan bridge), but it doesn't seems working — my indoor monitor shows no connection. Can anyone put me to the correct road to solve this issue, please?