Ok, having abandoned my previous tactic, I'm now on a more efficient one I'm hoping.
I've got a Pi up and running within my LAN as a Wireguard server connecting to Torguard VPN, and initial tests worked for connectivity before I started fiddling...
Then messing with my OpenWrt router in order to make the Pi a default gateway, it's all gone Pete Tong...
Currently, I can SSH Pi internally, but it has no internet connectivity (interfaces are UP).


Torguard:

Router and LAN/WiFi all working fine but not passing through Pi clearly.
Must need to fiddle with rules/zones but not found the right combo yet.
LAN = 192.168.0.1
Pi (intended gateway) = 192.168.0.117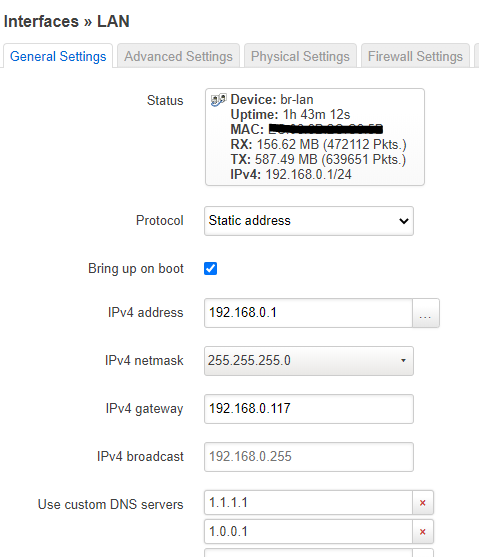 These are the zones - messed about plenty but latest iteration: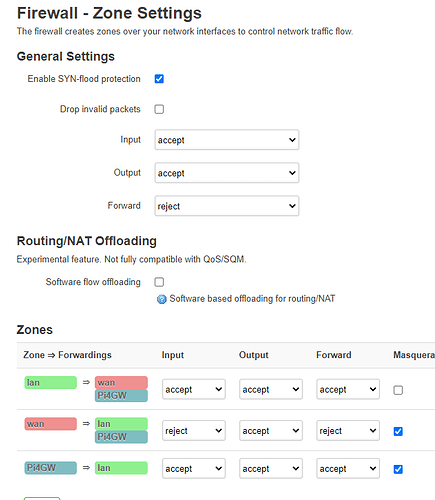 So, to confirm, I want to have everything connected to Router > Pi (gw) > Wireguard > Router > WAN > Torguard > Out into the great yonder
I must be so close, with clear misunderstandings, so would really appreciate the final config steps please.