Hello,
I have succesfully upgraded my TP-LINK 1043ND router to 19.07.7. I use an USB pendrive to expand my root partition. So when I download a new package, it is located on this pendrive.
There are several packages and config files on this device and I don't want to spend a whole day to reinstall and reconfigure everything. So I created a backup file and I followed this totorial:
https://wiki.mbirth.de/know-how/software/openwrt/sysupgrade-with-extroot.html
After that, almost everything worked fine. I could restore my settings and config files and I didn't have to reinstall my packages. Unfortunately it seems that my kernel packages (kmod-****) are not compatible with the newer kernel: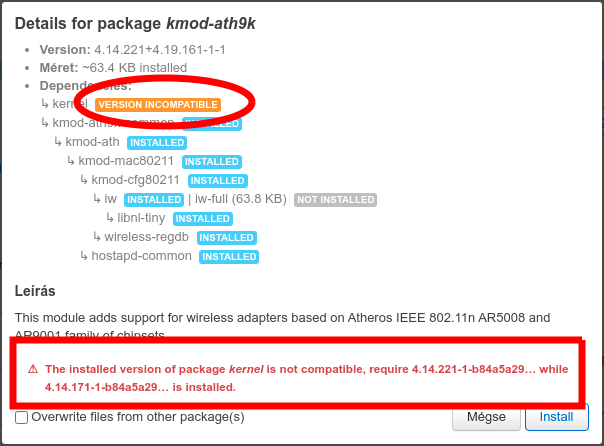 (that's just one example)
How can I solve this issue?