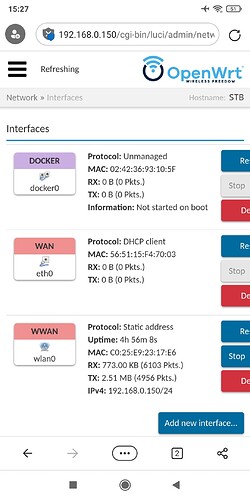 I'm using tv box which has only single port, so i dont use lan interface.
im using it only for downloading using aria2+ariang, with samba4 for file management, perhaps jellyfin under docker in the future for playing media files.
what packages i can safely remove while keeping these functionality available ?
Currently i connect the tv box to main router using wireless (usb adapter) which isn't stable, i was thinking about connect it via ethernet.