About 2 years ago, I asked my first question, Boot custom openwrt firmware from extroot and if it was possible. 2 years worth of research and getting on and off the project had finally paid off.
Now, 2 years later, I have finally managed to build myself a custom firmware for this router based on the latest stable firmware currently available with extroot support integrated and with 300KB free (at the time of this thread was written, 26 May 2022).
Firmware is currently in alpha stage and I'm still testing this firmware for stable daily use.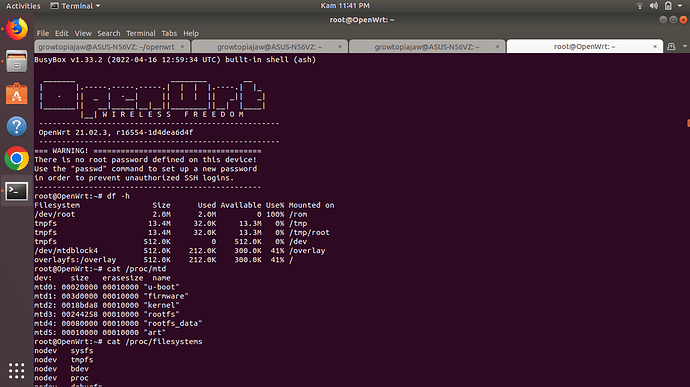 I've built this firmware a few minutes ago and is currently the first release to successfully boot with extroot support (USB 2 support needs to be installed via opkg). So far, everything works as expected.
Build machine specs:
ASUS N56VZ
Ubuntu 17.10.1
Intel Core i5-3210M, 2c4t
8GB RAM
512GB SSD
Router specs:
TP-LINK TL-MR3420 v2
Qualcomm Atheros AR9341
4MB ROM
32MB RAM
Changelog:
v21.02.3-release2
v21.02.3