Hi Guys,
This will be my first post in a year working with Openwrt.
Well I have been working on a project and I have fully developed my Code functioning on TCP.
It is mostly a pc-ble-driver.
I want to use libcurl.
I have added it in menuconfig libraries-> libcurl and added into DEPENDS: in Makefile (+libcurl)
But I get undefined Reference on compiling package or make -j1 V=s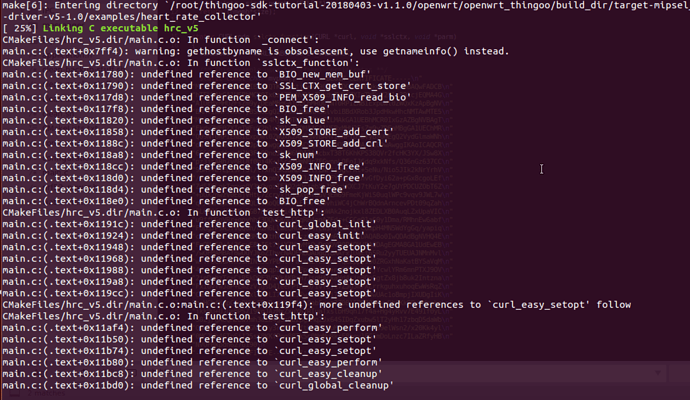 I have just used an example code and added it to my code to test if all compilation works but I failed on the first step itself.