I purchased Ubiquiti's powerbeam and replaced it with openwrt to connect to an AP (TL-WDR7300) installed 1km away from the cabin.
I've been implementing wireless connectivity using the pbe-m5-400 for several years.
However, I recently bought and replaced pbe-5ac-en2, but I can't update in terms of speed.
Comparing the performance of pbe-m5-400 and pbe-5ac-gen2, there is a 3x performance difference.
The problem was that it was inferior to pbe-m5-400.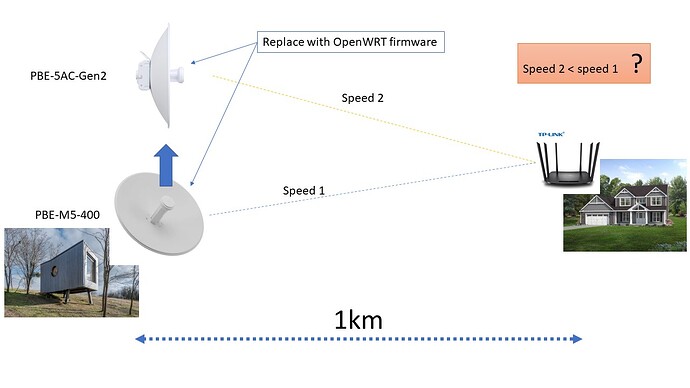 Please answer what is the cause.