Hi all.
I've followed this guide to connect a OpenWrt box as a client to a WiFi network.
This setup works fine, except that the OpenWrt box can't access one client on the network.
The network consists entirely of AVM products with their proprietary mesh implementation, which may or may not be the problem here.
I've made a diagram to illustrate the setup: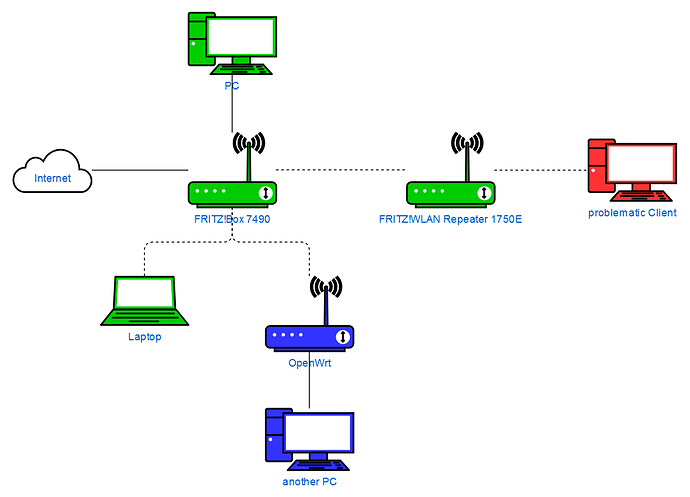 Everything is on 192.168.178.x, OpenWrt is 192.168.178.x on WAN and 192.168.1.x on LAN.
Green can access red and the OpenWrt box in blue.
The OpenWrt box and the client behind it can access green but not red.
So, running ping and netcat to red on the OpenWrt box itself is unsuccessful, even though it's just another client.
Running them to green clients works just fine.
So, it could be the proprietary mesh thing, but why would OpenWrt be the only client affected?