Hello everyone.
I'm using Raspberry Pi3 B (Because Pi3 B has an official openwrt.)
I use Pi3 as an Access Point and I need to install the built-in adguard home for ad blocking and management.
When I login to the UI of Adguard home I get the error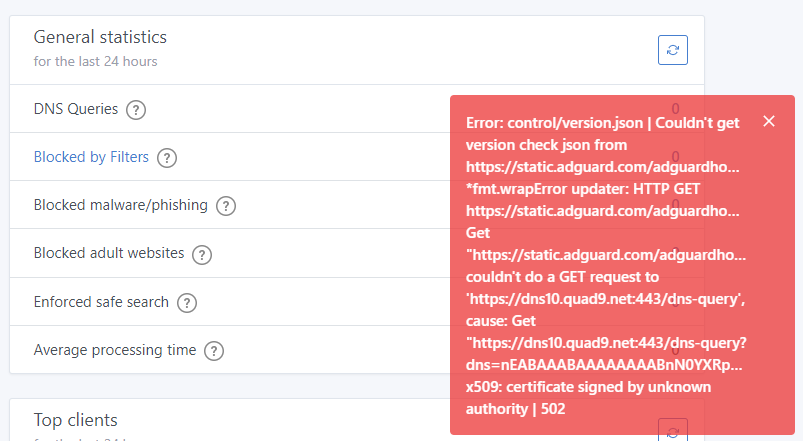 and when i select add filter elements i get this error.

I have tried all the ways to fix it, but it's been 3 days and I can't fix this error, please help me to solve it
Thanks Verry Much