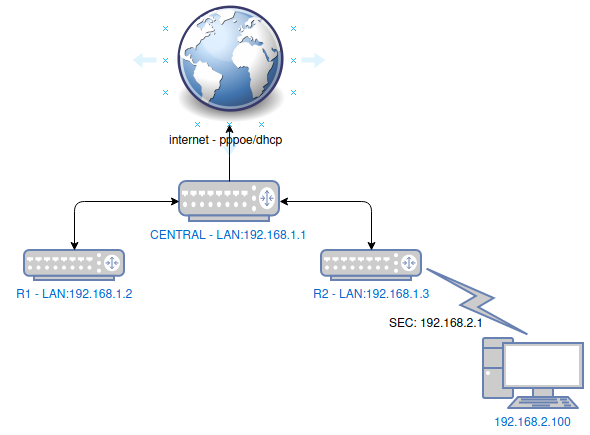 I have a simple problem, which i cannot solve. I have a 3 router setup, working as expected - but want to add something...
I defined a wireless network on R2 (interface "wlan1-2" with 192.168.2.1 static address) and have a client connected with 192.168.2.100.
What I want to achieve is to let all clients from 192.168.1.x connect to 192.168.2.x, but not reverse - so 192.168.2.x should not see out from its network.
I made some steps with static routing, but on a point, things get messed up and network becomes unusable. That is why I need professional help here