Hi There,
I have successfully configured my router as an OpenVPN server based on the guide in the wiki:
https://lede-project.org/docs/user-guide/openvpn.server
I am just facing one weird problem, I have like 7 PC clients in my network but I can only access 6 of them when I am connected through VPN. I am unable to ping or RDC this one client 192.168.0.140.
When I am in the local LAN I can access all without any issues, also when connected with VPN I can connect to one client and then connect from this client to 192.168.0.140.
When I ping 192.168.0.140 when connected with VPN I get "Request Timed Out"
Does anyone know what could cause this?
The only thing that I changed in my configuration from the wiki were those lines:
list push 'route 192.168.0.0 255.255.255.0'
list push 'dhcp-option DNS 192.168.0.1'
Diagram of my setup: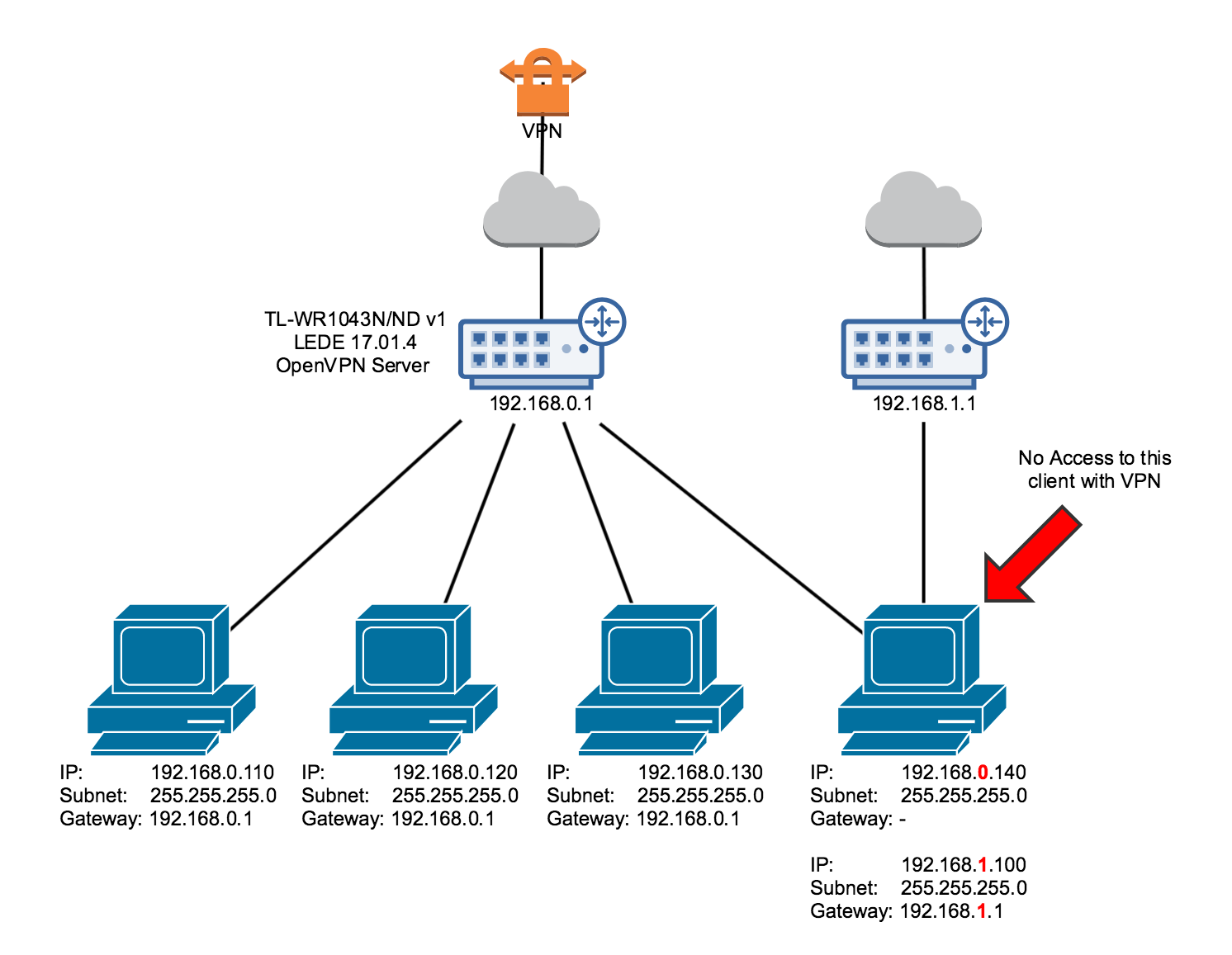 thanks