I hope you can help me understand this.
My home network is divided in two vlans. One is for IP camera (pointing at my cat!) and the other is for computers. I watch the video on my iMac with the app "GuardingVision". The app exists for Android too, so I can watch on my smartphone.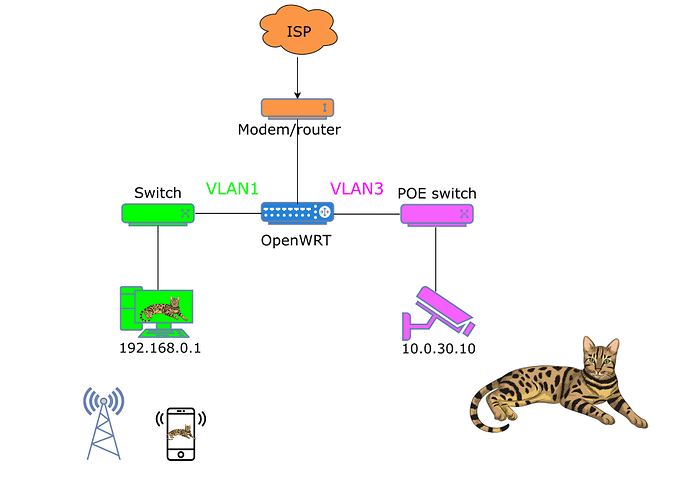 Now, the iMac runs an openvpn client (Tunnelblick) and browses the web via this vpn. By doing this, it cannot see anything from the IP camera. GuardingVision app says that the cam is offline, but this is false as the smartphone is still receiving video.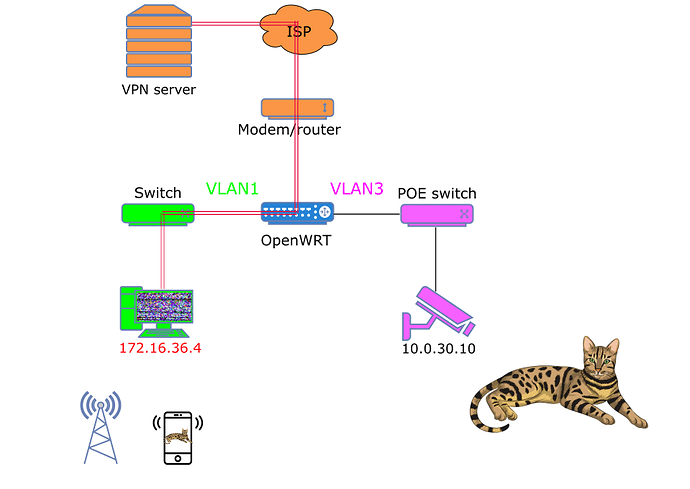 What should I do if I want the iMac running Tunnelblick to access the IP cam?