Hello, just a little note.
I've got some MR8300. I've bricked one of this with a wrong command (don't do a fw_setenv kernsize=500000 !!! Don't use = or the next start won't boot!)
Opening an MR8300: 4 screws in the bottom (under the rubbers) then open gently the cover on the top.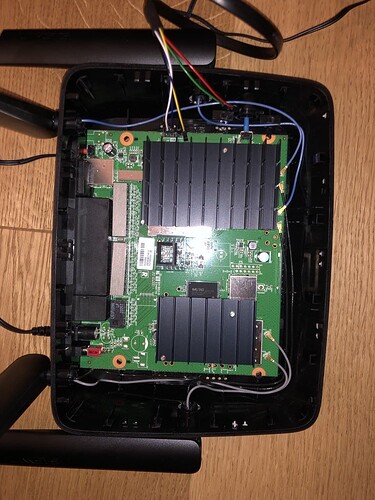 PINOUT of UART is: [VCC] [ ] [TX] [RX] [ ] [GND]
The VCC is optional.