Hello Community,
I read the topics but I didn't found the right solution. Hope someone can help me.
At first that are my first steps with openWRT. I installed openWRT 19.07 on a glint AR150
I'd like to drop the hole traffic on the WAN interface. No matter if it is output or input. I made traffic rules and I command iptables under custom rules. But it doesn't work. I'd like to achieve that I can later set special IPs to accept over the WAN interface. I made a screenshot from the traffic rules and insert my iptables custom rules. Hope someone can help me. And sorry for my bad English.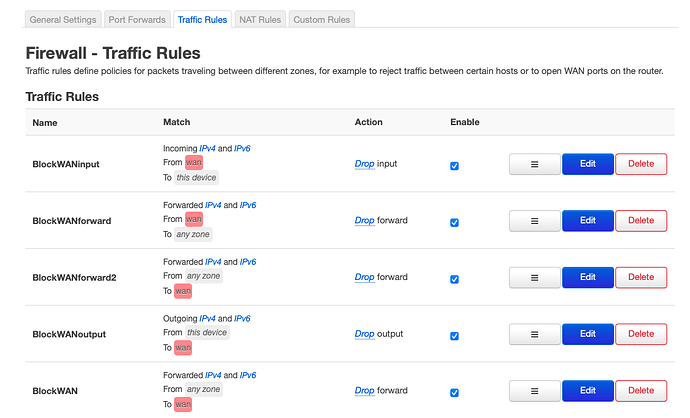 iptables -A INPUT
iptables -A OUTPUT
iptables -A INPUT -i eth1 -j Drop
iptables -A OUTPUT -i eth1 -j Drop