Hi,
I am new to openwrt. I need help.
I have a TP link Router, I have installed openwrt firmware on it. Installed LUCI also. Now, I have the web interface of the router also.
I need to use this router so that I can have wireless internet in my home.
My ISP has provided me the following :
An ethernet wire.
A static IP address address, subnet mask, gateway address, DNS server address.
The ISP guy also connected this wire on my laptop and showed me that his internet connection is working fine.
So far,
I have followed the following steps :
Fully reset my router
Connected the ethernet wire given by my ISP into the WAN port of the router. 4 LAN ports remain unconnected.
Followed the steps mentioned here openwrt steps in the "via plain Ethernet" section.
But, my internet is not working.
I have attached the web interface screenshot of my router for more details.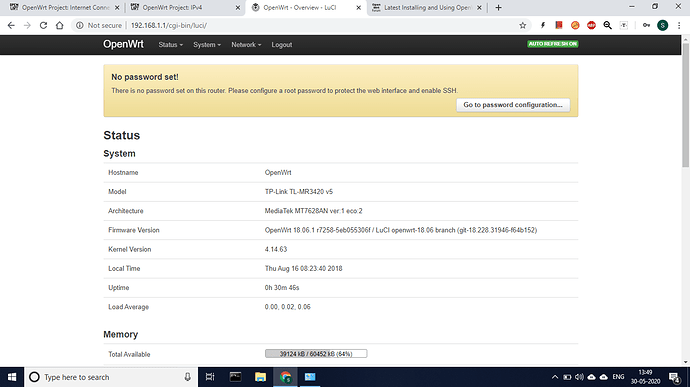 Please help.
Thanks in advance