Hi,
Ich flashed my Netgear WNDR3700 v4 (Atheros AR9344; ar71xx-ath79; nand) from Rel. 19.07.0 to Rel. 21.02.1 (latest version according hardware table).
First there was a warning message - but seemed to be just a typo: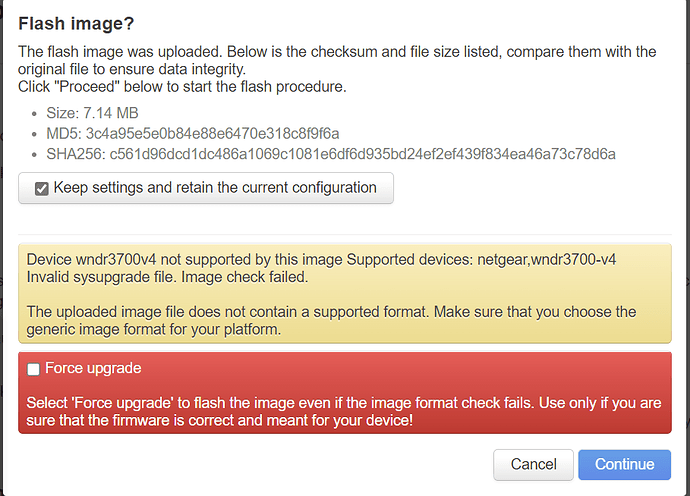 I forced the upgrade - now it doesn't boot anymore...

(status LED first orange - then blinking green all the time...)
All other previous updates worked fine.
Any hints welcome!!
THX & BR,
Thomas