Hey there,
I'm attempting to communicate with my GS810EMX via serial.
I have found a couple of connections that could be it, not knowing what the layout is.
The first connector has 10 pins, which I have not tested.
https://imgur.com/a/jBW3NLr
The second which is a 4 pin solder point.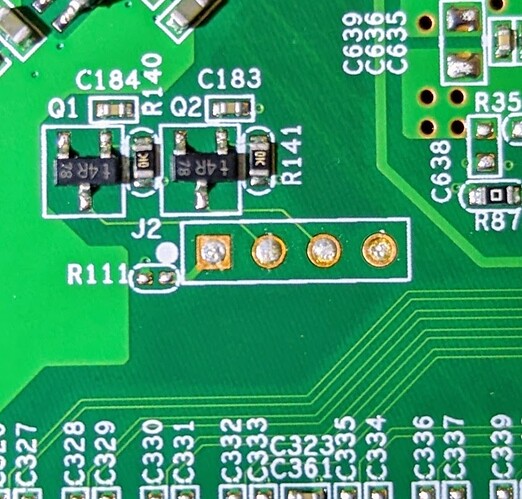 On the 4 pin I have determined that the pins are 1-4 (Left to right)
Nothing.
3V.
Nothing, but ground after power on.
Ground.
I'm thinking that maybe the 4 pin is it, but not sure which pins would be TX or RX.
Thank you!