Hello,
I'm trying to install openwrt on my Netgear GS310TP v1 over the GUI. I could not find much information about the GS310TP, so I orientated on the very similiar GS308T. There it is said: "Flash initramfs-kernel image to slot "Image 1" and reboot, then use sysupgrade to install a sysupgrade image permanently."
So I booted the original firmware from image1 (Stock Firmware 1.0.5.7) and then trying to upload the openwrt image to image1, but it always gives me:
"Software file update through HTTPS did not complete":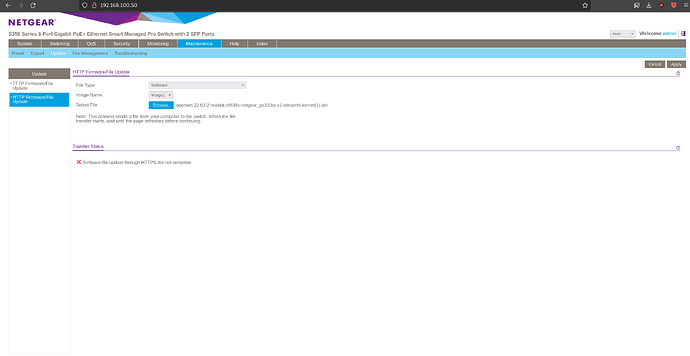 Anyone also has a GS310TP an can help me or has an idea what is going wrong?
Thank you!