Hi everyone,
I'm new here, and I'm new to openwrt as well
I've successfully flash openwrt on my Xiaomi Redmi Router AX6S few days ago.
But I have no idea how to setting the VoIP phone provide by my ISP
This is basically just a phone for calling, no other requirement needed.
It using LAN port connect to the phone.
It using VLAN 822 and DHCP, and it require SIP account.
Here's the info from my router provided by ISP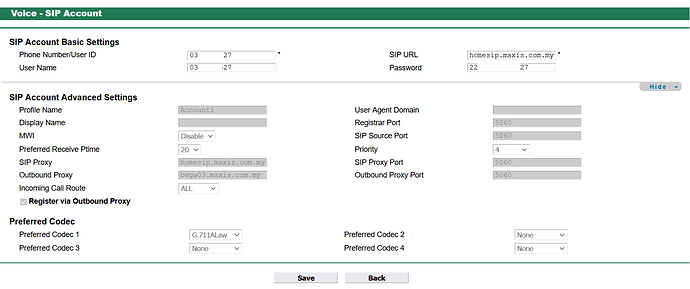 Can anyone guide me on this please?
Thank you!